At Christophe Design we have more than 30 years of experience in classic and French interior design and custom furniture design.
We are proud to offer a full design and supply solution for your interior project, large or small. For full renovation or building projects, we are skilled in everything from consulting on the architectural elements and interior layout, through to the manufacture and installation of all the joinery and custom made pieces.
When it's time to add the finishing touches, we can provide custom-made or imported furniture, lighting, upholstery services, wall and window treatments, and art curating services.
Our Story
Since 1987, Christophe Living has been offering a unique selection of French and classical style furniture as well as lighting, art and décor. Our furniture range comprises the very best of quality hand crafted European furniture design.
Christophe Living is all about personalization and customization. Each piece is finished and upholstered especially to suit your taste. Whether it be a salon chair or a bedside table, we can customise the finish, patina, and fabric of your choosing.
We also stock one of the largest ranges of French and traditional style lighting in Australia, with more than 5,000 chandeliers, wall lights and outdoor lighting.
This history behind Christophe Living
Our brand grew out a company called Provençal founded by Jean-Christophe more than 30 years ago. It employed 15 cabinetmakers in the Southern Highlands of NSW and created an award-winning range of original hand carved French pieces for the Australian home.
Each piece was individually designed and hand carved with some pieces taking months to finish. The level of uniqueness and quality was highly acclaimed. The aim was perfection. Provençal sold furniture through David Jones nationally, had a showroom at the South Dowling Antique Centre Surry Hills, supplied furniture to the Art Gallery of NSW, and won the Telstra Business award.
About our founder and senior designer Jean-Christophe Burckhardt
Jean-Christophe studied the history of art in Rome, where he lived for ten years, absorbing the cultural and architectural richness Italy has to offer. He then trained in restoring old country houses and farmhouses in the south of France, covering every aspect from stone work and traditional roof carpentry to joinery and traditional finishes. He continued his training in furniture making in England and in furniture and décor in Switzerland.
He also trained in personal development psychology in London. Jean-Christophe has a strong interest in applying his understanding of how the design and décor of the home can enhance our wellbeing, personal development and support harmony in the relationships within the home.
Since moving to Australia, Jean-Christophe has dedicated himself to sharing the richness of quality craftsmanship, design and aesthetics through articles, interviews, mentoring, and now on our YouTube channel.
Jean-Christophe's design philosophy
With a background in furniture design, art, psychology and cross-cultural communication, Jean-Christophe brings a unique and in-depth approach to interior design. It is this holistic method and vision that allows him to go beyond the superficial aspects of the design process and create a space that not only looks good, but also creates the right feeling.
For Jean-Christophe, his job as an interior designer is to match what the person wishes and needs with the communication inherent in the piece, the colour or the fabric.
Through a careful selection of objects, colours and textures, Jean-Christophe creates an accord between the structure of a home and the feeling and atmosphere that the client wishes to create.
In this instance it is not so much the individual components of the interior (furniture, colours, shape) that are important, but how each of those relates to one another and to the content of the physical space and structure, as well as to the ambient and artificial light.
Importantly, throughout this entire design process, Jean-Christophe keeps in mind the people that will be using the space. The different needs, ages and life stages of the occupants, as well as the needs of guests and visitors must all be respected in order for the home to develop a true sense of harmony.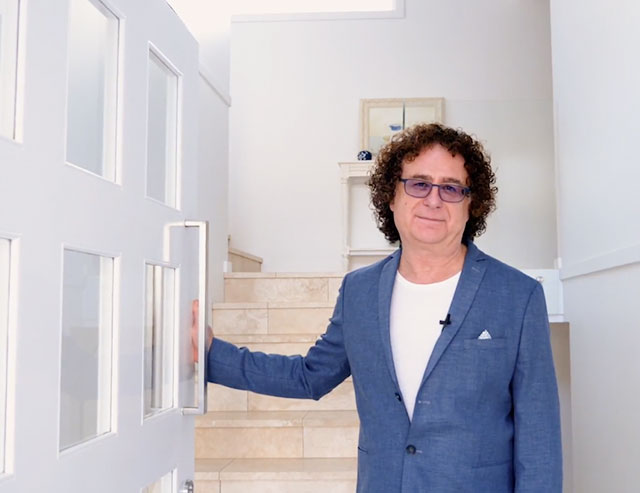 About Christophe Journal blog and our YouTube channel
Jean-Christophe has a real interest in teaching and helping students, renovators, and lovers of design to understand what it is that makes the French provincial style so special, and the essence of integrating classical elements in a modern interior.
Through the Christophe Journal blog and YouTube videos, he shares some of the wealth of knowledge he has built over his career as a designer.
Here you will discover:
Tours of our favourite interiors
Tips on interior design
The psychology of the home space
Fine craftsmanship and how to recognise it
Interviews with fine craftsmen
Parisian hotel interior design
And much more…
About Master Artisan
Keeping the spirit of craftsmanship alive.
Master Artisan is a forthcoming international project showcasing all aspects of fine craftsmanship. We aim to restore an appreciation of the handmade object and the value and virtue of artisanal work. Through inspiration and education, Master Artisan brings together designer-makers, manufacturers, government agencies and anyone with a love of fine craftsmanship.
Here you will discover:
• Consulting services for the artisan economy
• Strategies for the development of cultural tourism
• Consulting on national branding through artisanal excellence
• Profiles and interviews with the world's best artisans
• A directory of craftsmen for your building projects
• Educational articles and videos on the history of craft
• Limited edition artisan-made masterpieces
• Custom gift services
• And much more…