French provincial kitchens
Combining functionality with charm, designed and made by a French specialist.
French country kitchens
Modern French kitchens
Painted finishes
Carved corbels and ornaments
Quality traditional joinery
French kitchen islands
The French provincial style
The French style is perfect for creating a kitchen that is inviting, convivial, functional and warm. As the kitchen is the heart of the home this is where taking a very personalised approach is most rewarding.
Over the decades kitchens have become very standardized, and in the process the true charm has been lost. But the French kitchen has all the convenience of a modern kitchen with a warm, elegant and family feel.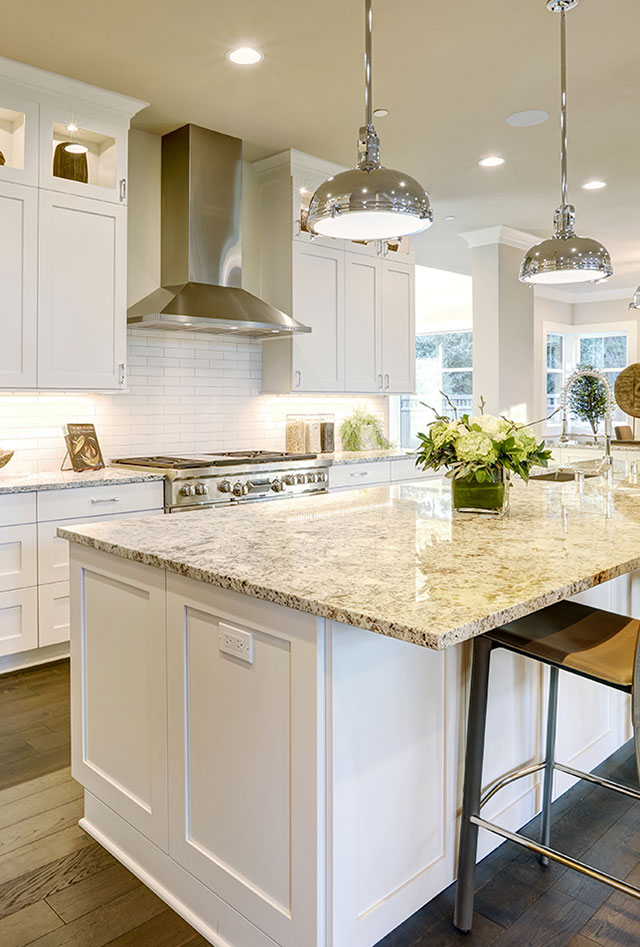 The kitchen design process
The first step when designing your kitchen with Christophe Living is to understand how you and your family like to use the kitchen. Jean-Christophe will carefully look at the layout, the different functions, food preparation and how you store food, tableware and cookware. He will also consider your cooking appliances, accessibility and how you receive guests and entertain.
Here are the elements that we look at when designing your French provincial kitchen:
Best workflow practice
Your family needs
Kitchen design as part of the whole interior
The best finish and colour scheme
Practicality and ease of maintenance
Adding that wow factor
Quality and durability
The kitchen design needs to be part of and work with the interior with the rest of your house and not designed in isolation.
I think it is in the finer details and traditional craftsmanship that makes a kitchen the true hub of the pleasure of sharing food and conversations.
Special finishes
The finishes should be as individual as each customer while being easy to maintain and clean. After years of experimenting we have developed special techniques in country, antique and modern finishes that bring surfaces to life. From antique white, to patinas, rub-through effects, painted contrast trim and a variety of special paint effects we are the specialists in custom paint finishes.
Construction & installation
Kitchens are made by our talented craftsmen in our Sydney workshop. Construction can take around 8-12 weeks. Our craftsmen will hand paint and install your kitchen to ensure quality throughout the entire process.
Talk to us about your dream kitchen.