Custom design & building services for your home
Kitchens
Wardrobes
TV units
Libraries
Custom sofas
Custom furniture
Lighting
Panelling
Flooring & marble
Doors
Curtains & fabrics
Mirrors & trumeaux
About the designer
Head designer Jean Christophe, a trained cabinetmaker and furniture designer, believes in bringing the values of traditional craftsmanship to the modern home. Jean-Christophe designs each piece especially for you, and manages every step of the process from concept to final installation.
Contact us with your requirements.
Traditional yet modern, breathtaking custom designs to inspire…
Design, elegance & fine craftsmanship
For more than 30 years Jean-Christophe has been designing and manufacturing French style furniture for Australian homes. At Christophe Living we design custom solutions in response to your requirements, using the best materials and innovative storage accessories, while bringing timeless elegance to your home. As the premier French and classical style experts we can bring an authenticity to French style kitchens, custom wardrobes and built-ins that few can achieve.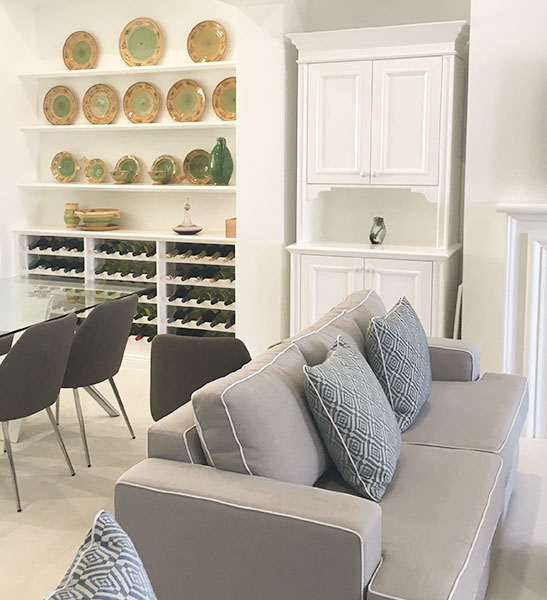 The design process by stage
INITIAL CONSULTATION & HOME VISIT

During the first home visit Jean-Christophe will look at your requirements and suggest design solutions that enhance your décor and work with your budget.

PRELIMINARY SKETCHES & SELECTIONS

We make preliminary sketches to help refine each detail. This stage involves discussions about different options and how they will affect the final look and function. We assist you in making the best decisions that will work for the long term.

FINAL DESIGNS, BUDGETS & SCHEDULE

Jean-Christophe will draft the final designs that include all measurements, materials and specifications. He will provide you with a detailed budget and schedule.

MANUFACTURE & BUILD

Jean-Christophe, a craftsman himself, supervises each step of the manufacturing process done by our talented cabinetmakers in our Sydney workshop to ensure the highest quality for your piece.

PAINTING & FINISHES

The finish is the most visible part, and as Jean-Christophe has been trained in French polishing and special paint finishes he can assist in choosing a finish that will bring a special final touch to your project.

INSTALLATION

Jean-Christophe manages and co-ordinates subcontractors to ensure delivery and installation runs smoothly.
Contact us for breathtaking custom design solutions.