French rugs
Create a canvas for your furniture and décor.
Custom rug design
French rugs
Aubusson rugs
French provincial rugs
Traditional rugs
Wool and silk rugs
Custom rug design
By creating a custom rug for a space, it's as if we can really refine the design of the room, bringing together all the colours and decorative elements into a unifying component.
With a selection of over 1,200 colours from our sample range Christophe Living can provide you with just the right shade in a custom design for your interior. From simple, plain rugs with subtle classical borders to the more elaborate Louis French traditional rugs and runners, we can recreate the magic of the classic French style rug in your home.
Our rugs are finely hand knotted in either New Zealand wool or silk, or a mixture of both. Our rug workshop is situated in Nepal, the home of the finest hand knotted rug making.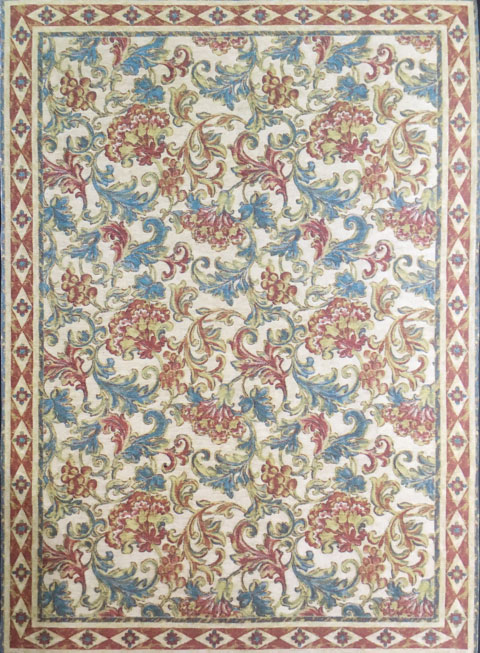 With rug design I like to look at every detail of the design and colours so that the result is a totally personalised solution for a unique interior."
Imported modern rugs
Christophe Living is the exclusive importers for rugs that have a modern take on classical designs. These are available as knotted and tufted rugs as well as woven rugs. In some French inspired interiors it can be a great feature to incorporate a plain rug, with or without a border, to highlight the beauty of furniture.
Persian rugs
The richness of colours and patterns of traditional Persian rugs gives an immediate warmth to any room. These rich reds and other deep colours are particularly suitable for a study or traditional lounge. There are now more Persian rugs that are available in softer colours, with simpler designs and a thinner pile, and these are proving very popular.
Stair runners
A stair runner provides both acoustic protection from people going up and down a timber staircase, as well a more comfortable tread. We also specialise in stair runners with French decorative borders made to order in any colour.