Your furniture, your design
Armchairs
Dining tables
Dining chairs
Bedheads
Bedsides
Hall tables
Coffee tables
Desks
Sideboards
Buffets
Side tables
Chests of drawers
Made in Italy seating range
Christophe Living offers high quality crafted French style seating that is carved in Italy and finished and upholstered here in our Sydney based workshop to suit your tastes.
Our pieces are hand carved to the highest quality in sophisticated designs and styles. We only employ the very best cabinetmakers, craftsmen, upholsterers and painters to ensure our pieces are truly special.
Carved in Italy
Upholstered here in your choice of fabric
Dining chairs
Louis armchairs
Louis carved sofas
French daybeds
We will finish the piece to suit your preferences be it in antique white, walnut timber finish or any other look you desire. You can also choose the fabric you want for the upholstery, and the type of upholstery such as foam, feather or sprung. Jean-Christophe is always there to help you with selecting the right finishes and fabric for your piece.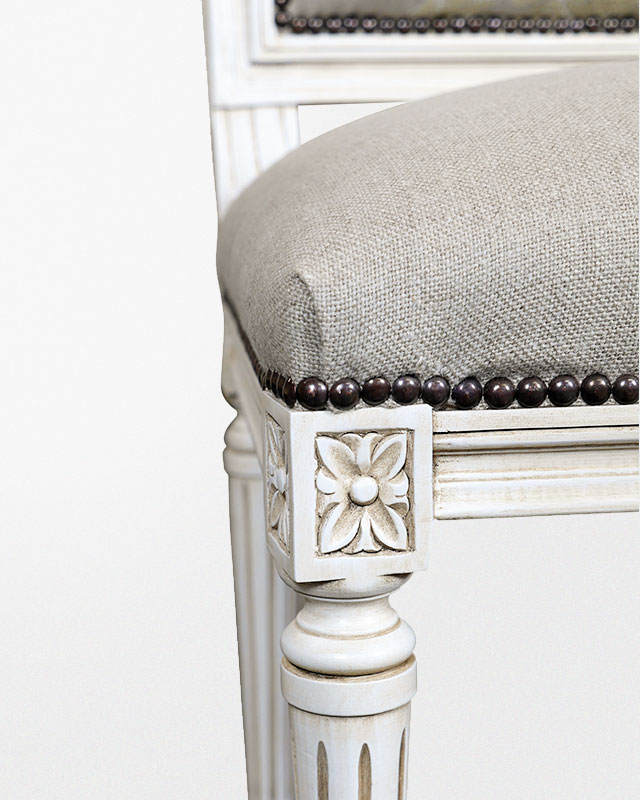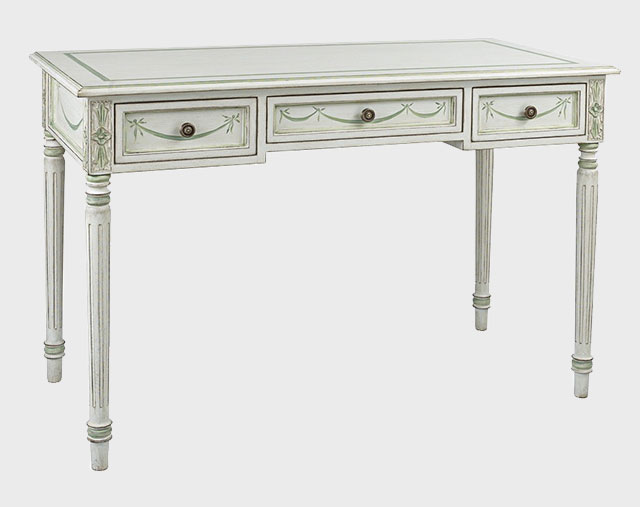 French painted range
As painted French furniture has become so popular in recent years we have decided to offer a full range of French style painted furniture. We have a standard range in both the Louis XV style as well as the Louis XVI style with its elegant neoclassical lines.
These can be finished in any colour, with or without contrasting trim as well with gilded touches and trim. All of these pieces can be done in any size and we welcome custom variations. We are also happy to develop new designs for you.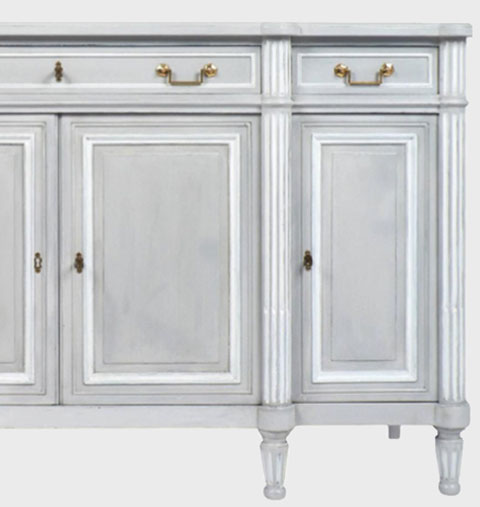 Built-in range
In addition to our stand-alone pieces of furniture, we offer expert services in built-in furniture. Whether you are simply looking for a storage solution or want to create an entire custom library, we have the specialist know-how to meet your needs.
Imported exclusive range
To cater for a variety of tastes we also are the exclusive importers of a large range of timber polished furniture ranges, mostly imported from the US. These are not customisable but we are happy to discuss your needs and research the best selection and value for you.
Custom finishes, paints & timber
We offer a wide variety of timber and painted finishes. In timber you can choose between a light walnut or dark walnut finish. With painted finishes you can choose the level of antiquing whether it be a light patina or heavier patina. Christophe Living is also the specialists in custom finishes, so your furniture can be in any colour, tone or texture you want with any level of rub-though or antiquing. You may want French blue with white trim, or white with grey trim or a even a touch of gold – any finish is possible. Talk to us about the look you like and our in-house artisans can make custom samples to show you different effects and options.
Instead of designing around standard units I make the design individual and as a reflection of the styles in the home.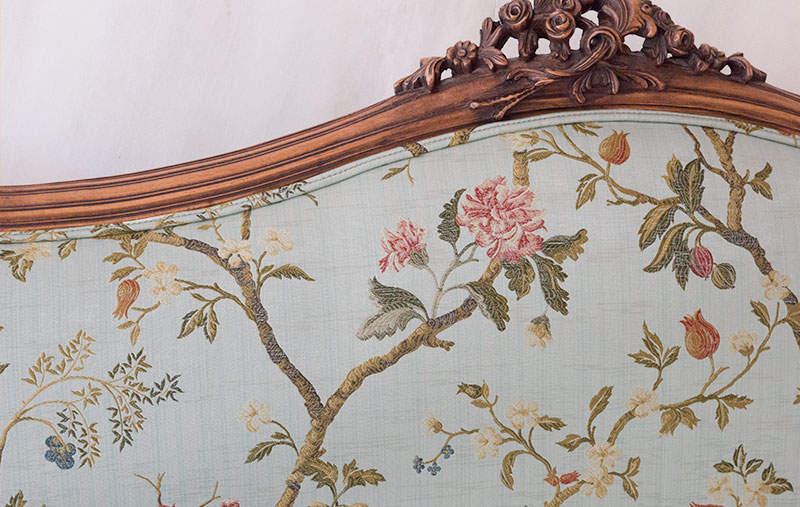 Beautiful fabric selection
We stock the finest selection of European fabrics for you to choose from. You can upholster your furniture in any fabric. Feel free to pop into our Double Bay shop to see our fabric range. If required we even paint fabric in original designs especially for you.
Our French furniture expertise
Jean-Christophe is a trained cabinetmaker and French polisher, so when he designs a piece he has a deep understanding of how the final piece will be realised. His training in history of decorative art ensures design and style integrity in every item. We believe in quality craftsmanship and in timeless designs. For us each piece of furniture is special and unique and we invest passion and care into every piece. Our pieces are often passed down through the generations and become standout additions that enrich and enhance an interior.
Order & delivery
We deliver all around Australia. Throughout the year Jean-Christophe will also make design visits to each major city. Should you not be based in Sydney and wish to schedule a meeting please feel free to call him on 0412 744 711.