The specialist in paint finishes
Our traditionally trained artisans and artists are experts in producing custom finishes to bring your furniture and surfaces to life.
Hand painted finishes
Special paint effects
Decorative painting
Contrasting trims
Antique patinas
Textured painted finishes
French limewash finishes
Waxed finishes
Timber finishes
Kitchen repainting service
Walls and architectural details
Colour and finish consulting
The ultimate finishing touch is the finish that you want to touch…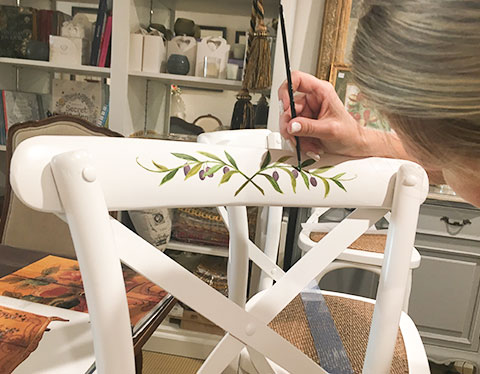 Paint finishes
There is something unique about antique finishes, aged patinas and colour trims. They add a timeless dimension to walls, furniture and really any surface in the home. Be it in the contrasting colour on a door moulding, wall panel or furniture piece, it instantly evokes a cultural history that can so enrich a room. We believe in the traditional approach of selecting and mixing colours by hand, getting the texture and feel just right for your décor.
Special paint finishes
The Christophe Living approach to a special paint effect is that of an artist; we look at it in the context of the overall interior design. Each element of a finish needs to be both individual yet relate harmoniously with the other colours and surface treatments. We use special colour washes to subtly adjust the tone and make your piece both unique yet complementary to the other pieces in the room.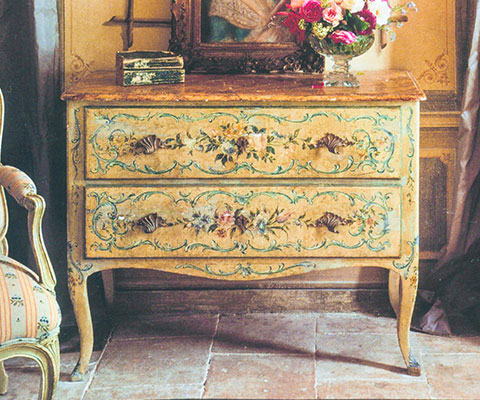 Decorative painting
For a very personal touch we design and have our artist add decorative painted motifs to any item of furniture, wardrobes, walls, doors and more. Decorative painting is a great way to create charm and a very personal world within a home. We can decorate surfaces with classic motifs, floral elements or traditional decorative lines and curls.
Gilding
Gold has always held a fascination for people throughout the ages. In the times that the evenings were lit by candles and oil lamps only, the reflected glimmer of gilded objects would bring a magical quality to the room. Used in the right measure and tone, gilding can today add an elegance and refinement that will lift your interiors with its joyful sparkle. The different options for furniture gilding are the level of gold, antiquing, rub-through, tone of gold (yellow, champagne, rose) and gold leaf or fauve gold.
Colour and special finishes consulting
Jean-Christophe trained in the history of art and in painting and special effects in Italy, and he works closely with our in-house artist to assist you in making the best choice in colours and surface treatment. He offers a colour and special finish consulting service that covers everything from painted and lime washed finishes for timber floors, to antique effects on walls and furniture.