Fine craftsmanship services
As the specialists in fine traditional and European design and craftsmanship we can assist with large or small custom projects from design to realization. In these days of mass production and standard solutions, attention to detail and a personalised approach too often get lost. At Christophe Living we strive to create pieces that will bring you the joy and satisfaction that only handmade objects can convey.
Our workshop
Jean-Christophe is both a designer and craftsman himself. He was trained in Italy and France in the history of the decorative arts as well as having been trained as a cabinetmaker, antique restorer, and French polisher. Jean-Christophe is passionate about keeping the tradition of the master artisans alive and he has produced a number of documentaries about craftsmanship that can be viewed on our video channel.
Spending two years in the south of France restoring old farmhouses was some of my most important training. I learned traditional roof carpentry, roofing, stone masonry and joinery by restoring the work of the ancient craftsmen. It was a unique experience that taught me to appreciate and understand their dedication to quality.
Wood crafts
One of the earliest crafts of mankind was in shaping wood, a versatile and resonant material that has inspired so many fine artisans. At our workshop we have the expertise to turn this versatility into masterpieces through our design know-how and fine craftsmanship. We cover the following areas in woodwork:
Cabinet making
Kitchens and wardrobes
TV units and libraries
Wood carving and wood turning
Marquetry and inlays
French polishing
Floor laying and parquetry
Wall panelling and doors
Metal crafts
We provide a metalwork design and consulting service based on a deep understanding of history of decorative art, and can apply classical wrought iron designs to any project. We also can make custom light fixtures from brass, bronze and steel. We work with sheet metal and can create finishes on brass and metal for special projects. Talk to us about:
Stair bannisters
Balconies
Iron gates
Iron & brass furniture
Brass detailing
Custom hardware
Working with the best leadlight artisans we can design and realize leadlight features in the French and European style that will bring the magic interplay of light and colour into your home. We work with workshops both locally and in France – including some that have worked on the great cathedrals and even the wonderful Chagall leadlight windows.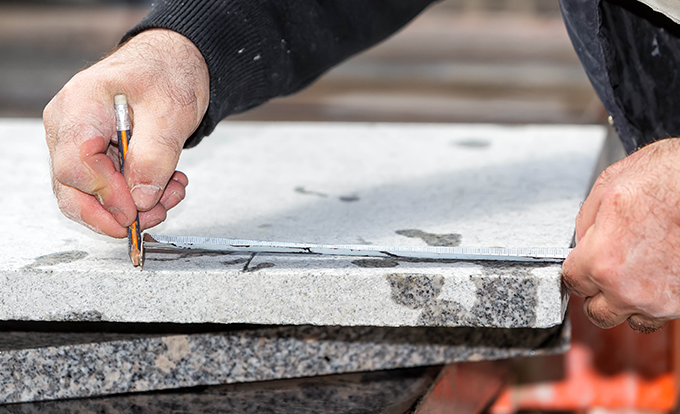 Stone, marble & tiles
The grand French and European homes use stone and marble to great effect. We have access to a wide variety of stone and marble to bring a real elegance to homes. We cover all the classic French stone for grand home décor, such as:
Travertine in French patterns
Marble and timber inlayed floors
Carrara and other marble for kitchen benches
Marble and fine stone for traditional bathrooms
French and Italian tiles for walls and floors
Classical stone features
French fireplaces
Special finishes
It takes a real artist's eye and a finely trained hand to bring surfaces alive with classical finishes. From murals to Venetian stucco we offer an extensive range of fine finishes on walls as well as on custom furniture. We also work on existing furniture, bringing new life to a piece with special paint effects or decorative painted elements. We cover the following fine decorative finishes.
French polishing and French painted finishes
Antique timber finishes
French and Venetian style painted finishes on furniture
Decorative painted finishes for furniture and panels
Gilding
Antique patinas
Venetian stucco
Lime wash finishes
French wall finishes