Most of our tables can also be made smaller to be used as desks, library tables, or study tables. Based on the chair that is preferred with each table we have worked out a unique system to measure the best size for the table based the size of the room, the number of people to be seated and the type of chairs to be used. For each dining table, we have designed and selected a number of chairs that best suit and that enhance the dining setting.
All our tables are made from sustainable growth timbers, handcrafted with traditional mitre and tenon joints. The table tops are all constructed in such a way as to allow for and reduce the natural expansion and contraction of timbers in modern homes.
For the polished timber finishes we use a number of techniques that we have refined over the years. We hand-rub the stains to create subtle highlights and we polish the table with best quality finished that enhance the beauty, retain the natural lustre and feel as well as catering for easy of maintenance. All of our tables are then hand-rubbed with our special wax compound; to give that special natural antique lustre that only the hand rubbed finishing can give.
Painted finishes on our dining tables are done with a special undercoat preparation and then hand-brushed to give it a natural look. We then rub or paint an antique wash for the desired effect and we usually seal the top surface for use of maintenance and durability.
We pride our selves on being able to create truly unique dining room tables in any finish or antique effect you desire. Talk to us today about the look you're after. We can take you through different options and help you find the right look for your home. We can then make painted finish samples with various painted finishes for you to take home and consider for your new table.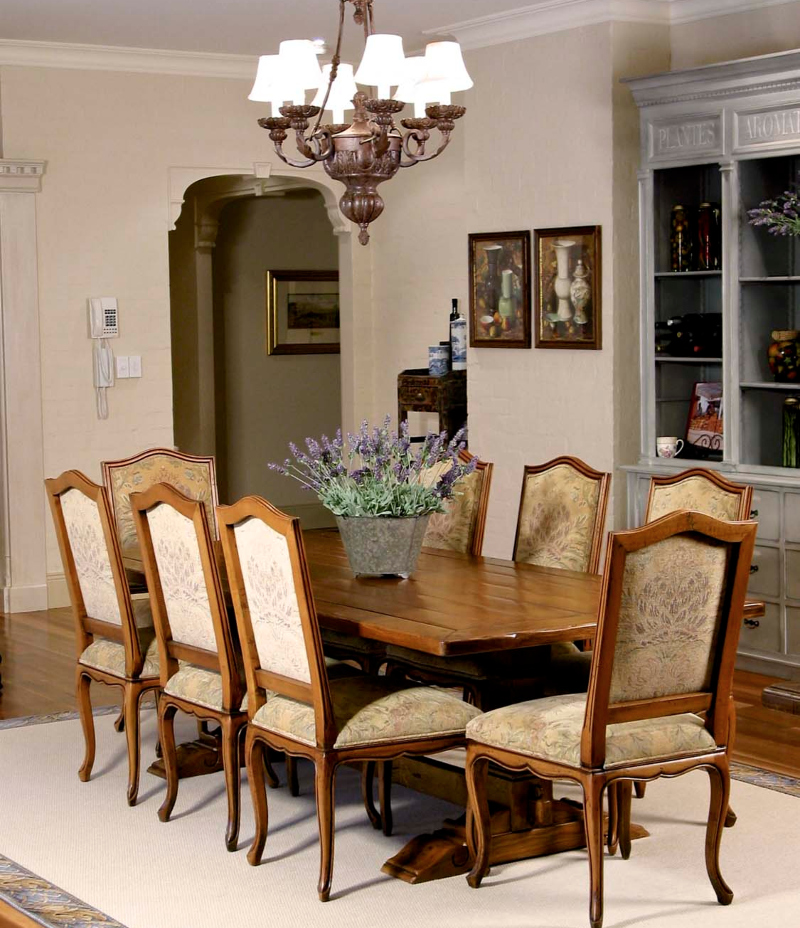 Get in touch with our head designer, Jean-Christophe, directly on 0412 744 711 to discuss your own dining room requirements