The casual and warm elegance of a country dining setting.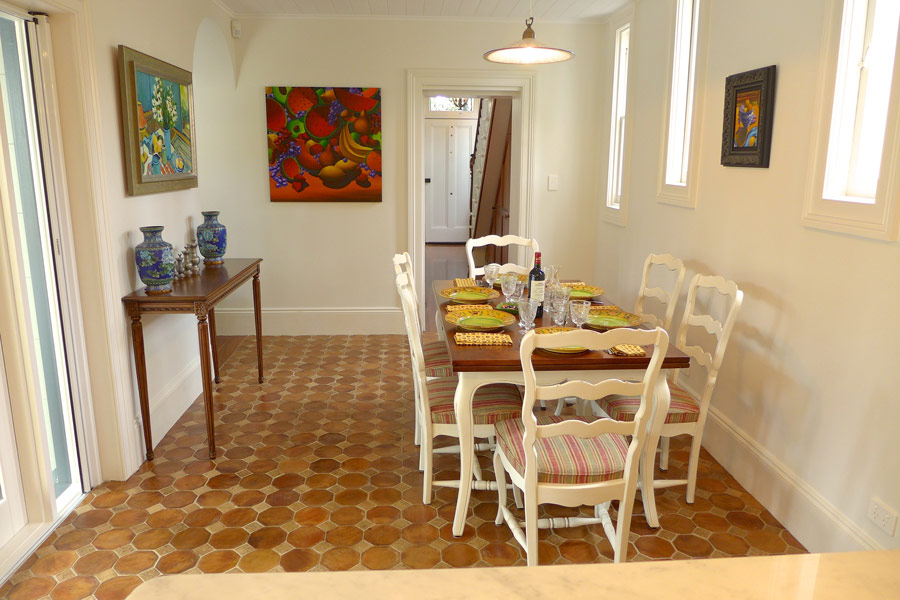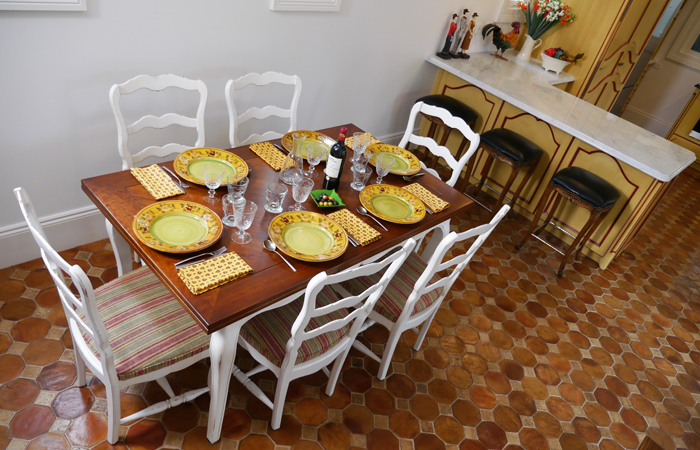 This family dining space was created to complement the adjoining kitchen and highlight the European feel of the space.
As a centrepiece, Jean-Christophe selected the Bordeaux dining table in cherrywood, which combines a warm timber finish with a rich parquet pattern top and a country style painted base in antique white. Six Avignon ladderback chairs surround the table, and were also painted in white to create a greater sense of space. The upholstered seats provide comfort and enhance the classic provincial look and feel.
A Louis 16 – XVI hall table was placed on one side of the room, and provides space to display a collection of Dutch pewter. This allows the family to showcase their much-loved possessions.
Christophe Living's resident artist painted a number of still lifes to decorate and enliven the space. The rich colours and gorgeous framing used in the artworks give the dining space character and energy. The plates shown on the table are from a famous ceramic artist from the South of France and are hand painted in the traditional colours of Provence.
Through the window one can see a lovely outdoor dining space, with garden furniture sourced by Jean-Christophe. This paved area is perfect for a leisurely weekend breakfast or a supper on balmy summer evenings.
Both the kitchen and dining spaces are much loved by the family and provide enjoyable entertainment spaces when they have visitors to their home.