After you have made all the big decisions and invested into new furniture the final touches are finally here. This is where you can tie your interior together and often make it all come other with a few final touches. In these interiors décor such as vases, cushions, tassels, prints, throws and flowers are what brought the whole room together creating focal points and balance.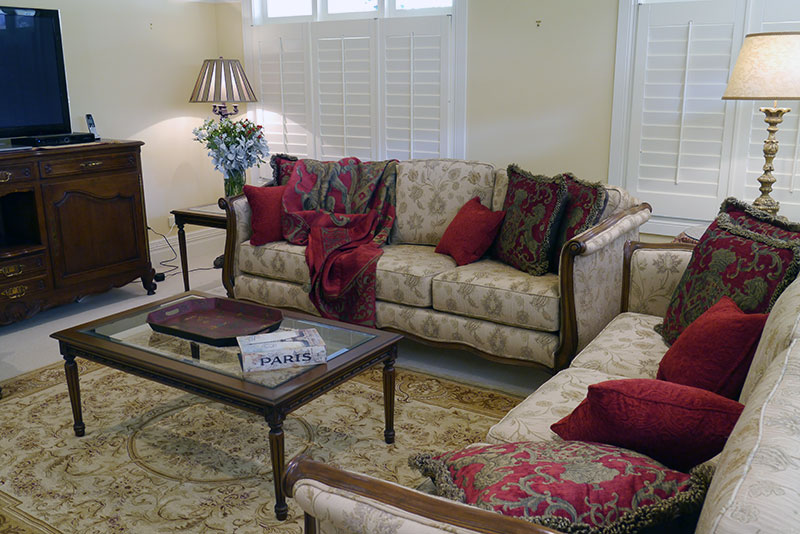 This interior was rich and warm with many golden brown tones and timber finishes. In order to create some contrast and variety a red was chosen as the focal point for the room. Large heraldic patterned pillows in a deep rich red with tassel trim were used in each corner for the daybed with smaller cushions in a brighter red added in front to integrate the pillow into the design of the sofa. A matching heraldic pattern throw is loosely placed over one side of the daybed to create comfort and movement and natural feel to the lounge room.
This interior was in very light neutral colours so some matching linen cushions with a delicate magnolia pattern was chosen to add some variety. A small wall sconce light in a dark wrought iron ties in with the branches of the magnolia fabric. And the wrought iron balances out the fireplaces and tv. Some blue and white ginger pots created a decorative touch to the top of the bookcase balancing out the different tones of the book spines. Some shells and coral tie in with the linen and add a coastal Hampton quality to the overall French look.
A Louis fifteen timber finish bedhead was used for this French bedroom. To balance out the timber four cushions in French toile fabric with a dark fringe were used to work in with the timber frame. Three French prints were positioned above the bed with the middle print different a raised slightly higher to create a nice crowning effect. A sweet French light with gold inside the shade and harp motif adds a soft touch to the bedside area.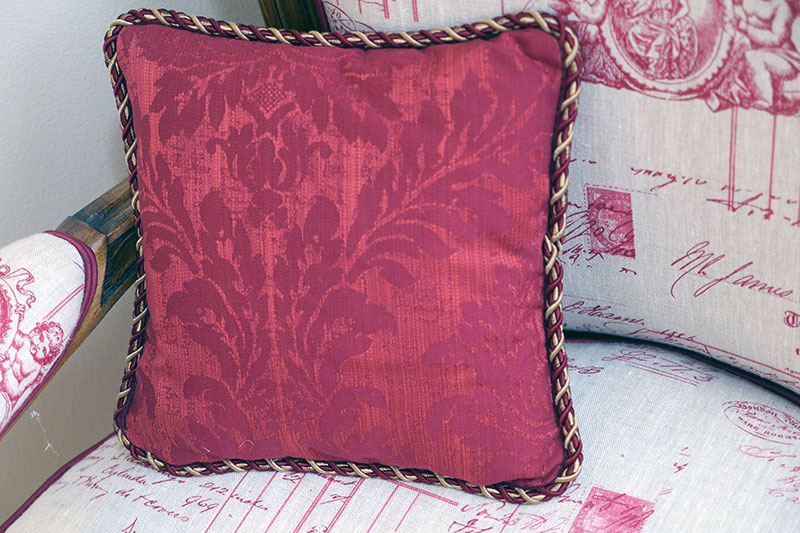 Adding décor is one of the best parts of the interior design process. This stage of your interior design can continue on as you find new things you love. It's the simple things that matter , simply placing a floor lamp, a salon chair in the corner of a room or a decorative pillow can help the room feel complete and whole.