One thousand bed-head stories: how to use a bed-head
Bed-heads are the most versatile and inexpensive way to decorate your bedroom. When entering a bedroom the bed-head is probably the first thing you see, and it should also be first item to consider when furnishing a bedroom. There are so many types of bed-heads: timber framed, carved, painted and the inner panel itself can be upholstered, timber or even woven cane for a fresh look and feel.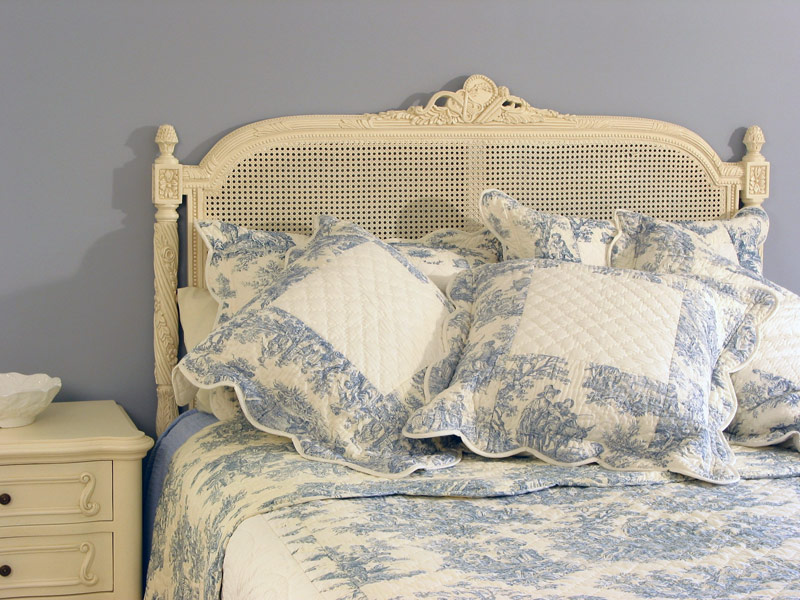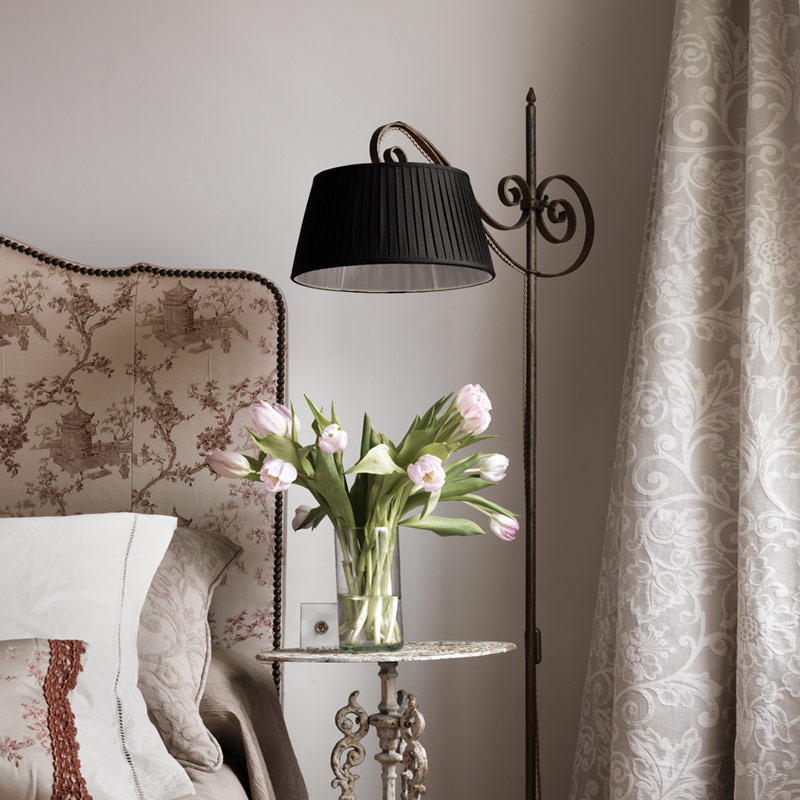 One of the first things to consider is how large the room is and how much light it receives. If the room is small and does not receive much light, using white or light colours is very much the way to go.
The other element to look at is how you want to decorate the bed in terms of bed linen and bed covers. If you love your colourful bedspreads then you will want to consider a plain bed-head as it will otherwise clash, and not allow you to use sting patterns and colours on your bedlinen. On the other hand, you may want to have a strong design on the bed-head and a plain bed cover.
This is usually what I recommend if a strong design feature is needed in the room. A bed-head can sit flat against the wall or have little return wings to give a cosy and enclosed feeling.
A bed-head is not an item that should be considered in isolation, but together with all the other design elements:
Scatter cushions on the bed
Scattered cushions, they are a great way to bring colour and a soft touch to your bed dressing.
Valance, like a skirt around your bed base or ensemble base, these can be made out of the same fabric or in a complementary colour  to the bed-head.
Bed-end stool, if the room is large enough and you don't like bed-ends then these are a great way to dress up the bedroom. These are also very practical to roll your bedcover over, sit, put your shows on, etc.. Again, one can use the same fabric to cover the bed-end as well as the bed-head, creating a great ensemble look.
Wall art above the bed-head, especially if you have a tall ceiling, a triple painting or print with a matching or complementary frame is a great way to complete the main wall in your bedroom. It brings symmetry and harmony, as well as allowing to bring depth, colour and a very personal touch.
How to fit a bed-head
The best way is to attach the bed-head to the wall, because it makes it much easier to move the bed and clean around it. Also, it will not rattle when reading in bed and sitting up against it. Use hanging clips, the round-head screw, and some small felt pads to protect your wall. The hanging clips look like an inverted keyhole; they are secured to the bed-head and a screw is fitted into the wall. The round-head screw should be protruding a little, and the bed-head clip is then gently lowered (its own weight holds it firmly).
If you need help…
Feel free to contact us! Why not send in a photo of your bedroom and give me a call for a chat on how we can make your bedroom that unique, welcoming, and romantic room you always dreamed of…
Happy decorating!