After having just written about the colours of Provence it may seem strange to talk about black in French interiors, yet….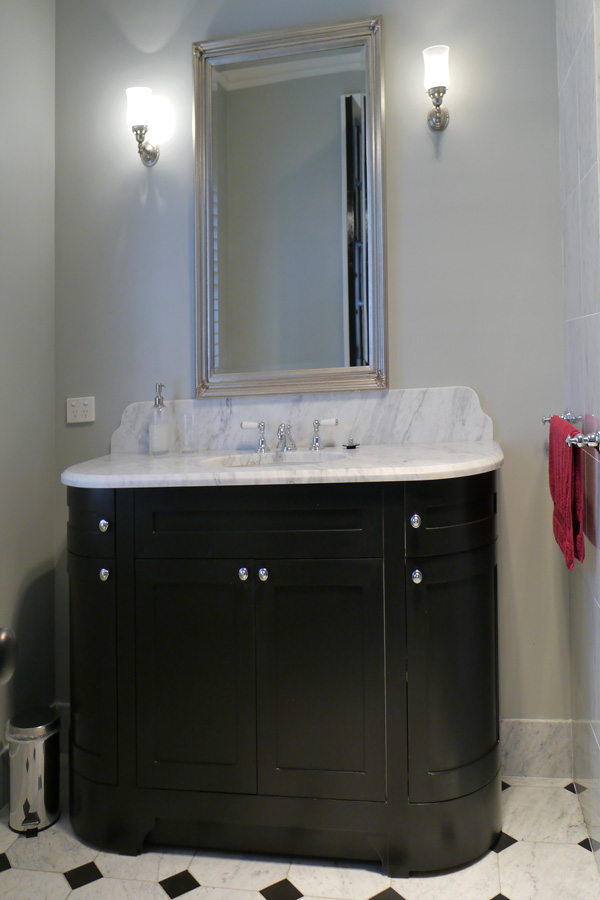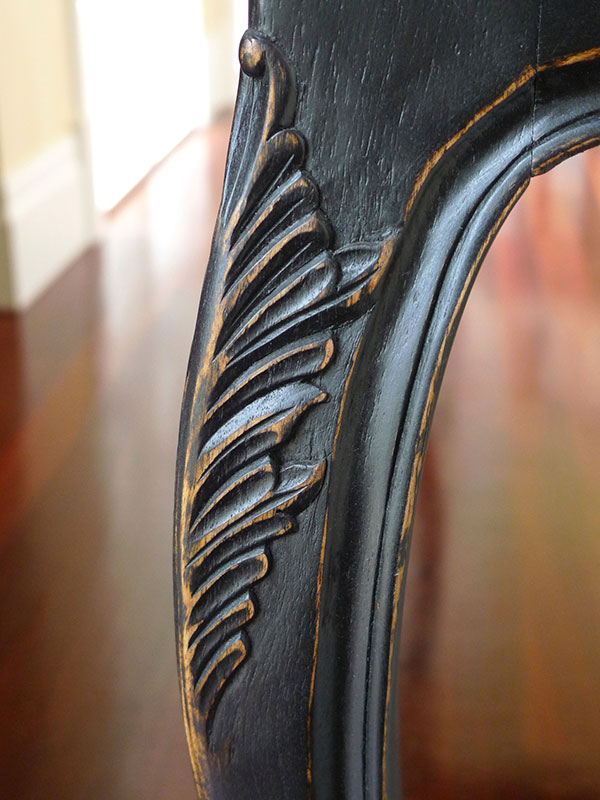 Black was revived in France after the Napoleonic campaign in Egypt. The stylised and stark beauty of the black marble sculptures captured the imagination of the wealthy. So, decorators and fine craftsmen went about bringing some of that dark beauty into French interiors. The lacquered black finishes decorated with contrasting brass or gold make such a striking impression that it is not possible to be unimpressed.
Black absorbs light and, with a little sheen, reflects it as well; all the while exuding a restrained elegance. Together with well chosen colours – reds, blues and a dashes of gold – black seems to come alive, giving a serious and restful tone at the same time. Black does something else too…it makes colour bolder! Artists have known this for years, and in order to give the colours more strength, they paint the canvas first with a black background….
One of the effect that black furniture has is to really show its shapes, hence the dining setting in the photo below, we really notice the bentwood shapes and how well they complete the elegant baroque inspired shapes of the wrought iron base. As you can see, the black marble table top reflects the garden though the shutters. Our eyes zoom into the gold of the brass detail on the wrought iron base, its contrasting warmth highlighted by the surrounding black.
So what is the secret with black? I like to make sure there is some warmth: aged brass, a little antique gold and sometimes, a little rub through to show some of the dark timber underneath. I find that it adds complexity and depth to a room. Another important point is to make sure the lustre, or level of sheen, is right and not the same as the other black items in a room. Also make sure you have colour as well, knowing that they will appear bolder.
All of our furniture can be finished in black, with or without rub through. Contact us if you would like to discuss adding some black to your interior.
Happy black and colour decorating!